So, you're looking for dental insurance with
high major service coverage?
(FYI: All Spirit Dental plans have 100% Preventive coverage!)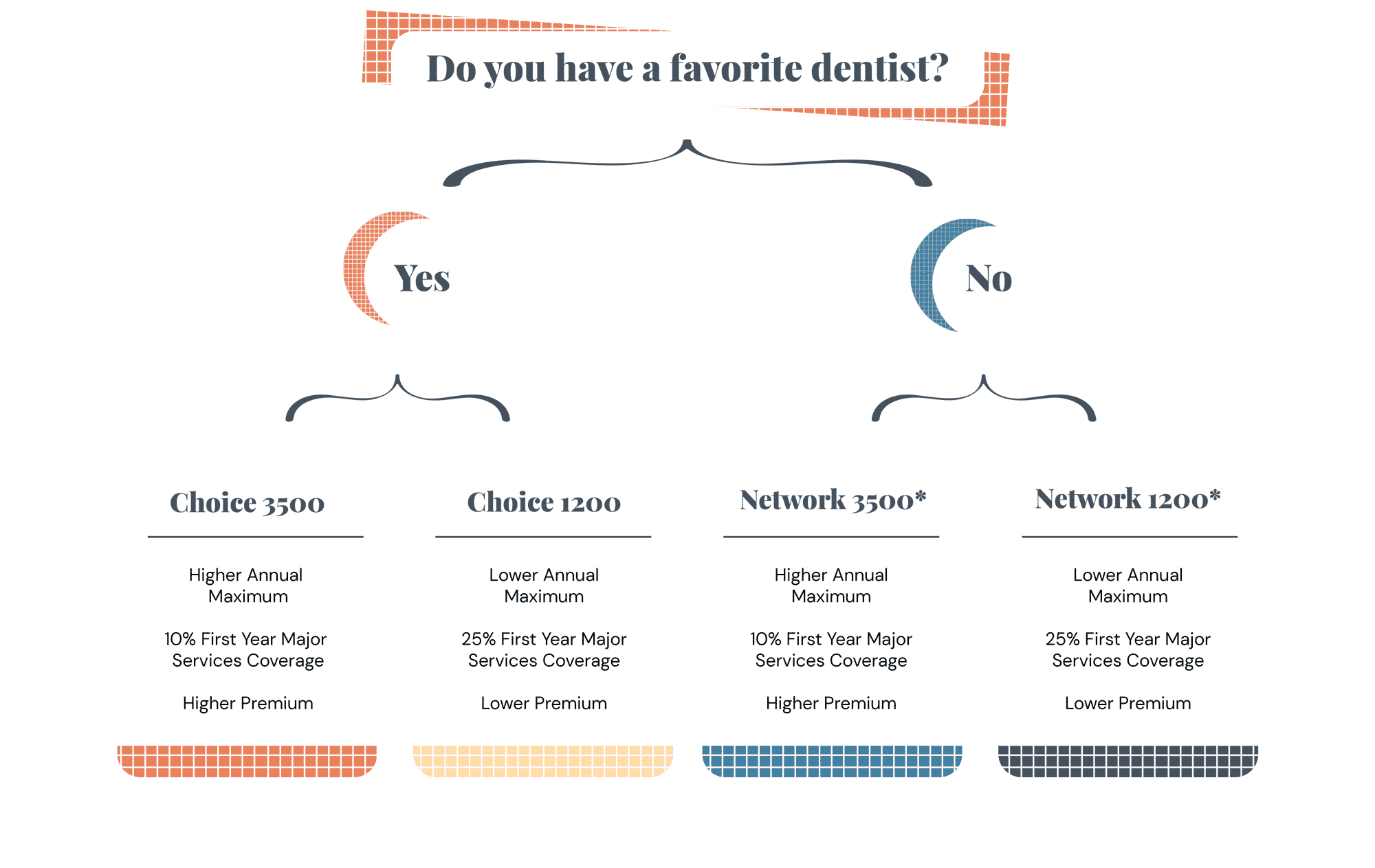 Co-insurance coverage will increase over the next 3 years with all of these plans.
*With our network plans, you receive additional savings by visiting a dentist within our extensive network.